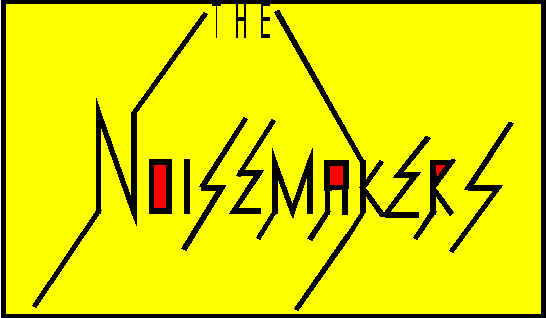 ARE HERE!
NOISE:n. sound; din; loud outcry.
MAKER:v.t. to cause to be or to do; to create.
WE ARE A SOMEWHAT FICTIONAL AND VERY ORIGINAL ALTERNATIVE ROCK BAND.
WE MAKE NOISE IN A VARIETY OF STYLES - DON'T BE FOOLED BY THE TYPE OF ONE SONG YOU MIGHT HEAR! THE NEXT ONE COULD BE ENTIRELY DIFFERENT: From Rock, Country, Easy Pop, to REALLY ALTERNATIVE ROCK- We do it! "Hey, it's all NOISE to us!"
You must have a MP3 player to listen to the files
Go to the
SONGS
page for more info.
Some of the MP3 samples from the CD's are also below
---
POST A MESSAGE TO US!
---


NOISELAB STUDIOS - The "ART" of Home Recording
---
CHECK OUT MORE ALTERNATIVE AND INDIE ARTISTS



---
THE
HOLY PAIL
---


Back to: PEOPLEMAN PRODUCTIONS
E-mail me!
info@peopleman.com
COPYRIGHT © 1998 Fred Ceballos
URL:http://www.peopleman.com